Special Offer Packages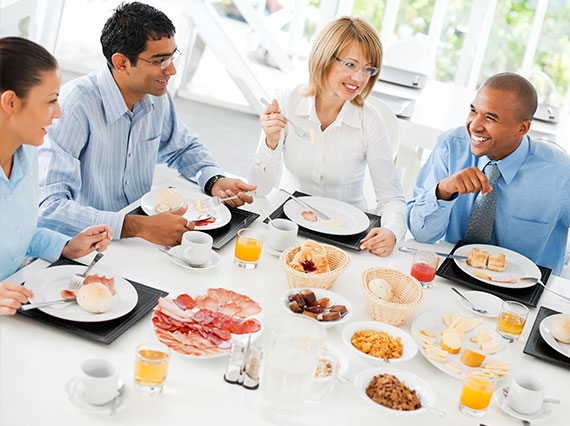 Mymeetings By Marriott International
Meetings Go Local!
Re-imagine the art of doing business with inspiring meeting spaces given a Malaysia-centric makeover. Immerse yourself in captivating cultural elements, local delicacies and intricate touches tinged with a nostalgic flavour.
Full-day meeting package | MYR 230 nett per person
Half-day meeting package | MYR 200 nett per person
Meeting Package Inclusions:
Full/Half Day Usage of Meeting room for 9/5 hours
'Go Local' themed lunch and coffee breaks
Free flow of coffee & tea throughout the meeting
Complimentary use of motorized/portable LCD projector and screen
Complimentary use of flipchart and/or whiteboard
Complimentary use of 2 microphones
(choice of wire or cordless microphone)
Complimentary Wifi Internet access throughout the meeting
Conference stationery, mints and bottled water are provided throughout the meeting
To begin planning your next Westin and LICC event, please visit: westinlangkawi.com/langkawi-meeting or email:
[email protected]
Celebrate Or Innovate Your Meeting With Us
Whether you're catching up with colleagues or convening for a fete, our planners are here to make your meeting or event effortless. With over 1,660 square feet of event space including two ballrooms, one auditorium and up to 13 meeting rooms, we offer countless ways to connect and collaborate in Langkawi.
Full-day meeting package | MYR230 nett per person inclusive of lunch and 2 x themed coffee breaks.
Half-day meeting package | MYR210 nett per person inclusive lunch and 1 x themed coffee break
Buffet/Set Lunch or Dinner package | Starts from MYR200 nett per person
Other inclusions:
Free flow Coffee and Tea
Complimentary set of two (2) microphones
(choice of lectern with microphone, lapel, standing, hand-held or table microphone)
Complimentary use of one (1) flip chart and one (1) white board
Conference stationery, mints and bottled mineral water provide throughout the meeting
1x Existing Projector Screen + 1 Projector (5000 ANSI)
To begin planning your Westin event, please visit: westinlangkawi.com/langkawi-meeting or email:
[email protected]