About Us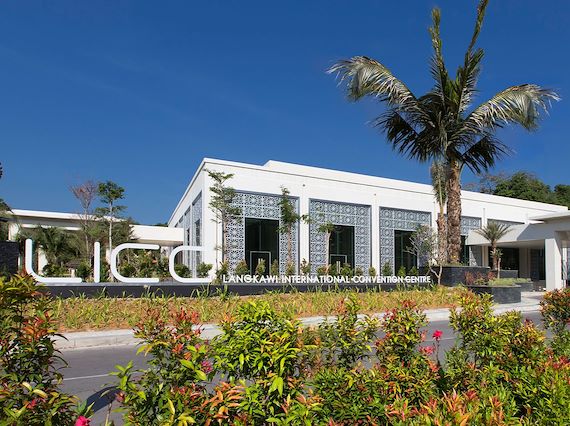 Langkawi International Convention Center
---
Situated at the northern part of the Malaysia Peninsular, Langkawi International Convention Centre is the first convention venue on Langkawi Island - the largest island amongst an archipelago of 99 islands. This exotic destination is home to some of the world's most superb beaches, tropical rainforests, low-priced duty-free shopping and fascinating legends.

As the largest and most complete convention centre on Langkawi with a grand ballroom at 1,660 sqm in size and seating for up to 1,200 participants, we have a range of versatile spaces with everything you need for a successful event. Other than our grand ballroom, we have big meeting room, conference room and more options available. Set amidst lush tropical rainforest and within close proximity to the pristine beaches of Langkawi Island, these areas can be also be transformed into exceptional function places to meet your needs.

Our professional conference and banquet team welcomes the opportunity to create an event that surpasses all expectation.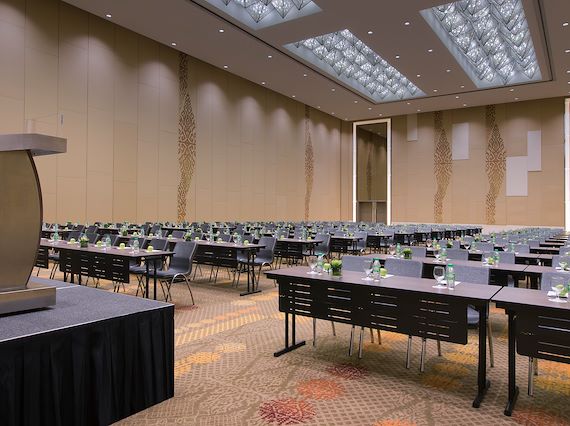 Why Langkawi International Convention Centre?
---
These are just some of reason why Langkawi International Convention Centre should be your preferred Malaysia convention centre:
• A team of service professionals with many years of experience to exceed all your expectations and accommodate special needs.
• The first convention centre in Langkawi Island - the largest duty- free island among an archipelago of 99 islands. Famous for its natural beauty and intriguing folklore. It is easy to reach this exquisite spot by air from Kuala Lumpur or Penang.
• The only VIP holding room with a permanent set-up in Malaysia.
• Langkawi International Convention Centre is an ideal place for you if you are looking for a big meeting.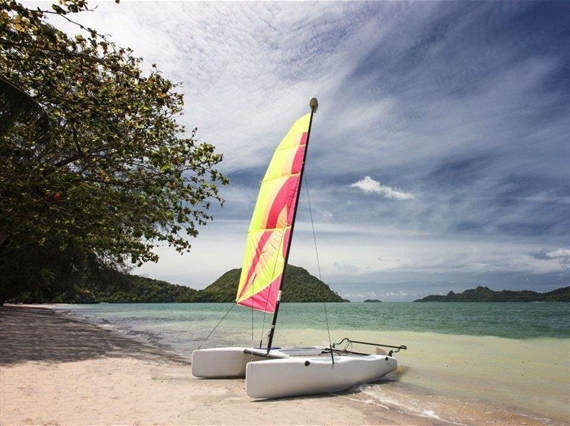 The beautiful Langkawi archipelago consists of 101 mystical little islands, home to some of the most superb beaches and tropical rain forests in the world. The most comfortable way to reach this exquisite spot is by air from Kuala Lumpur or Penang. The Langkawi International Airport is situated 20 kilometers from Kuah, the main town.

Langkawi is a duty-free island, offering a tempting range of local and luxury goods. Splurge at the boutiques of Oriental Village, Langkawi International Airport, Jetty Point and Langkawi Fair Mall. And don't miss Pasar Malam (night market) where locals gather to sell handcrafted goods and traditional Malay foods. Langkawi tourism makes the most of the island's natural beauty and there is so much for curious travelers to see and do.
Here are some information in relation to flight to Langkawi. You should contact your respective carrier for the most up to date information. Airlines offering direct flights to Langkawi are AirAsia Malaysia, Malindo Air Malaysia, Malaysia Airlines, and Firefly Malaysia.